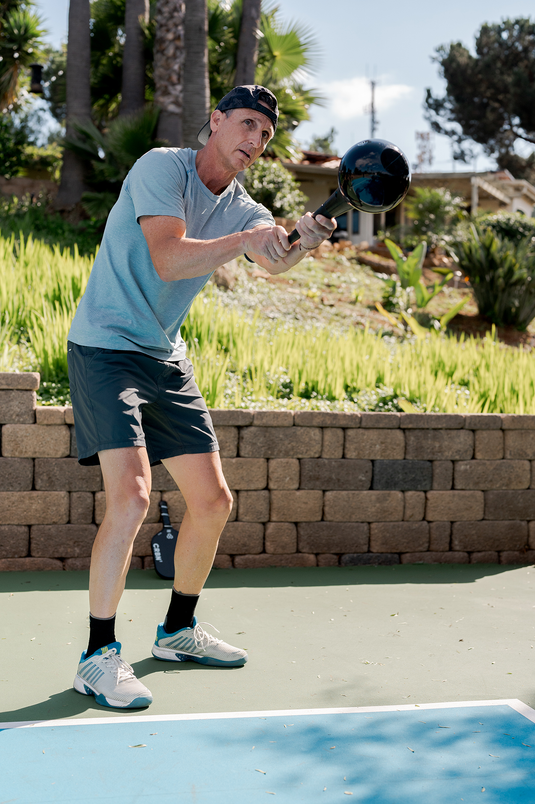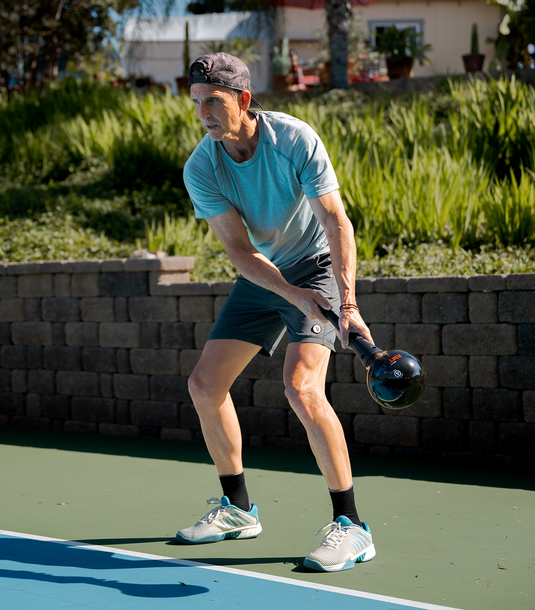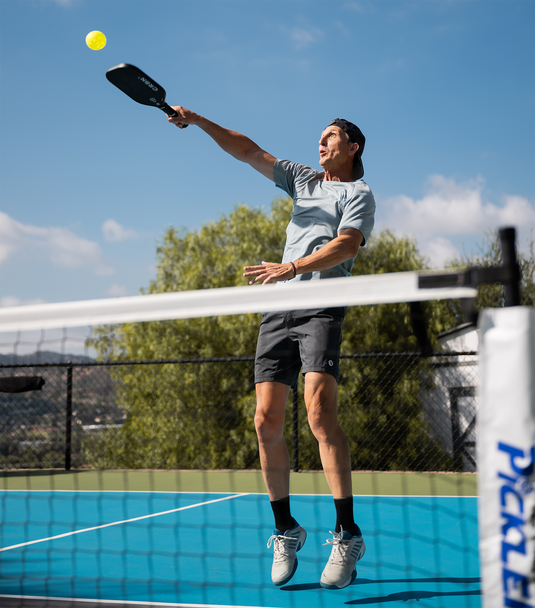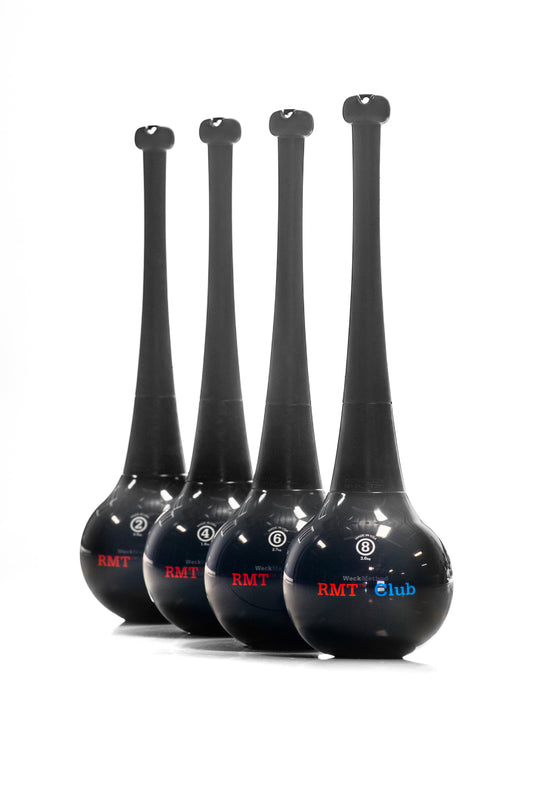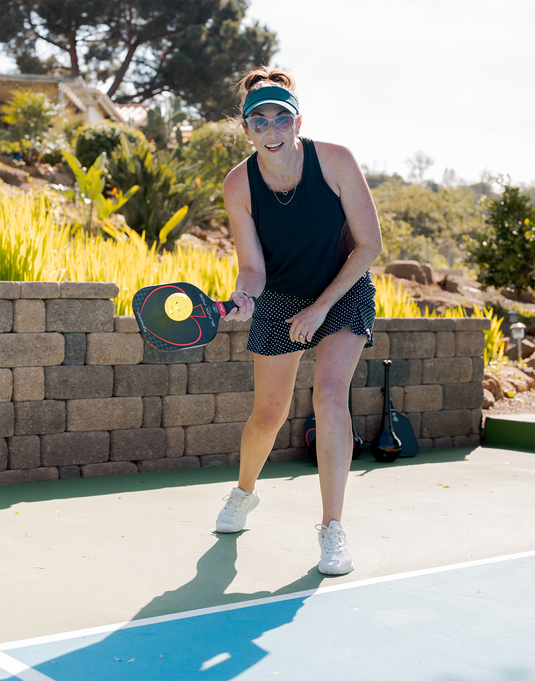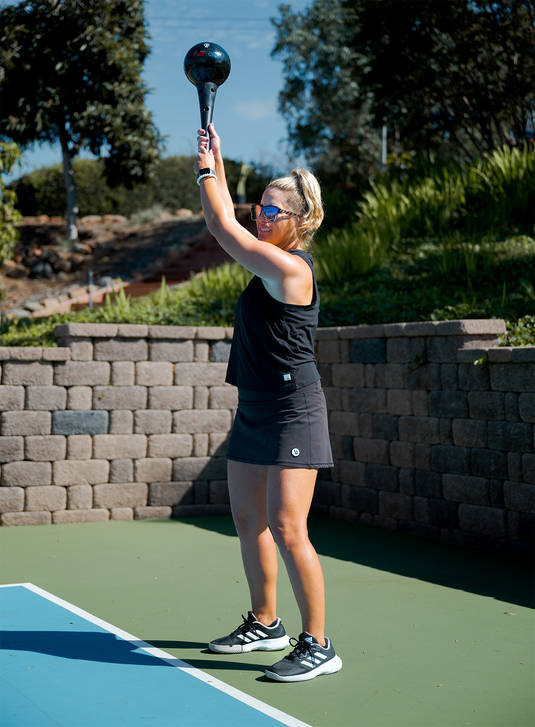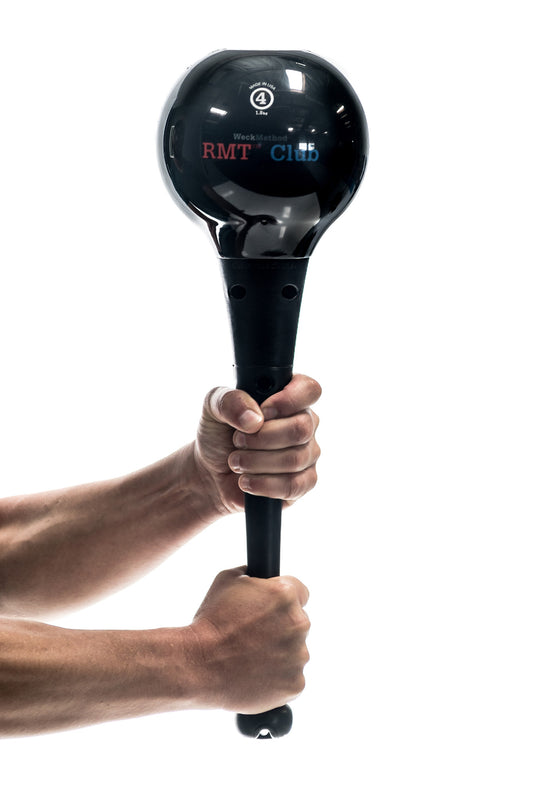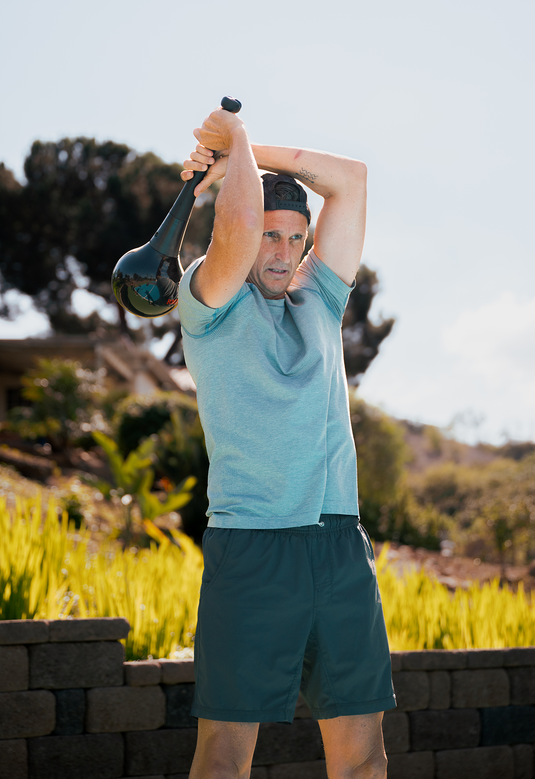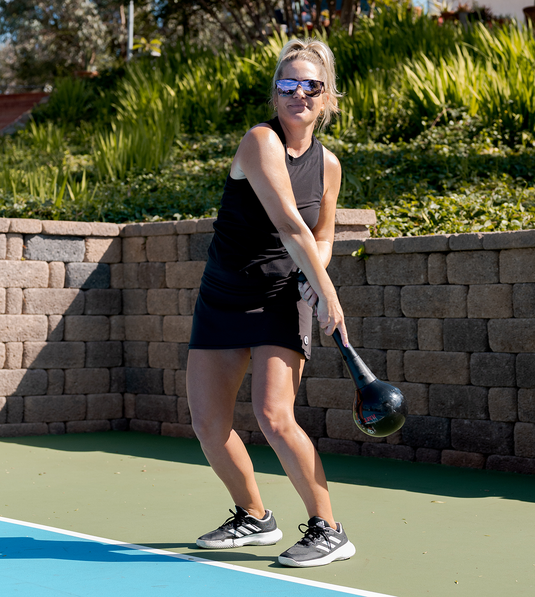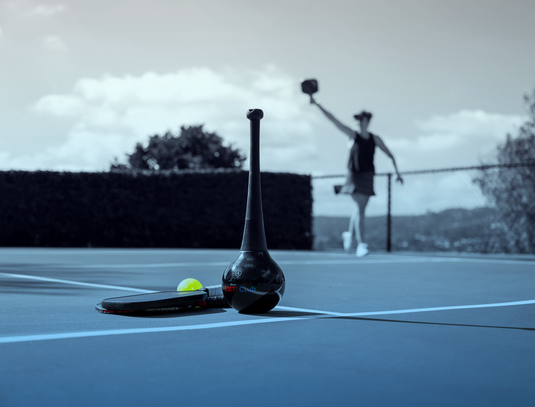 PICKLEBALL
From the pros to the Joes, the RMT® Club serves as the perfect pickleball training aid and fitness tool. Its design allows you to improve the power, accuracy and speed needed to swing and perform with increased strength and consistency.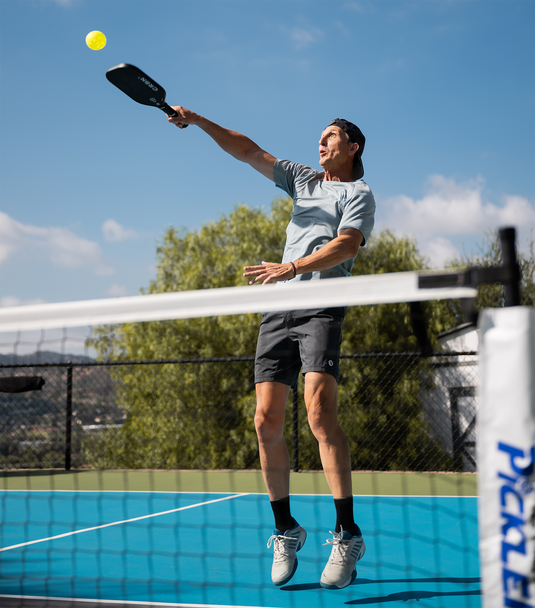 SERVICE + ATTACKS
The RMT® Club develops rotational power and integrates your entire body from head to toe generating power, strength and mobility.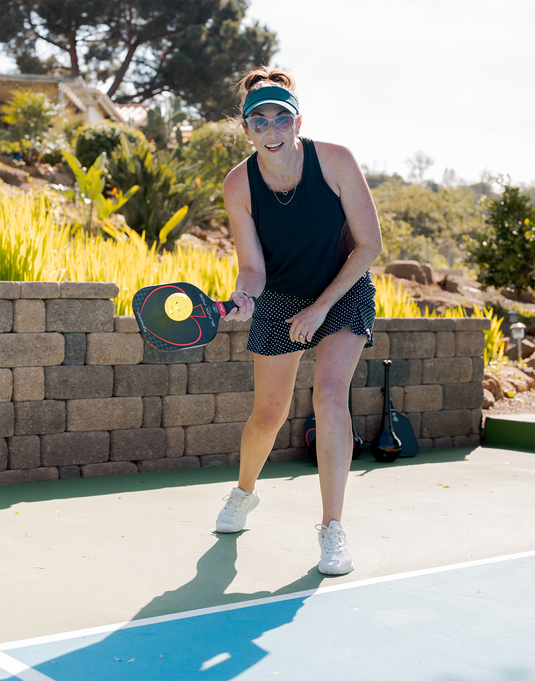 GROUND STROKES
The RMT® Club strengthens, lengthens and conditions your shoulders, arms, hands, and trunk to generate power, timing, mobility and fluidity.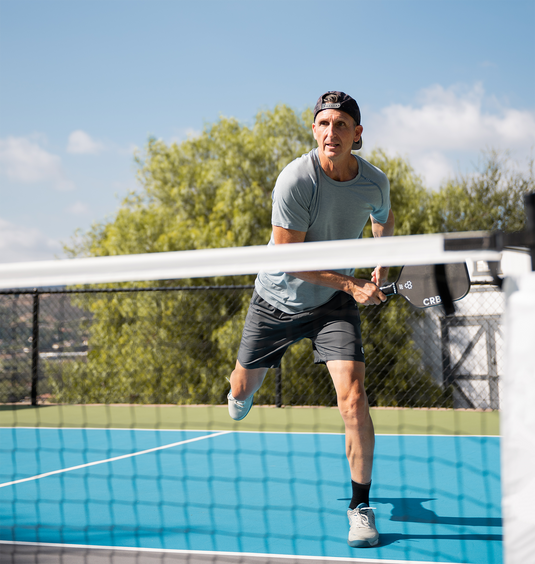 RESETTING & BLOCKING
The shifting weight in the RMT® Club trains your body to "decelerate" with control, coordination and agility.
JOINT FUNCTION
The RMT® Club helps strengthen and stabilize the primary muscles surrounding your joints to aid in restoring physical function and injury prevention.
MOBILITY
Use the RMT® Club to improve and maintain joint mobility and stability in the shoulder girdle, elbows, wrists and entire body.
FLEXIBILITY
The RMT® Club fosters the ability of the soft tissues (muscles, ligaments, tendons) to passively stretch and rebound faster and more efficiently.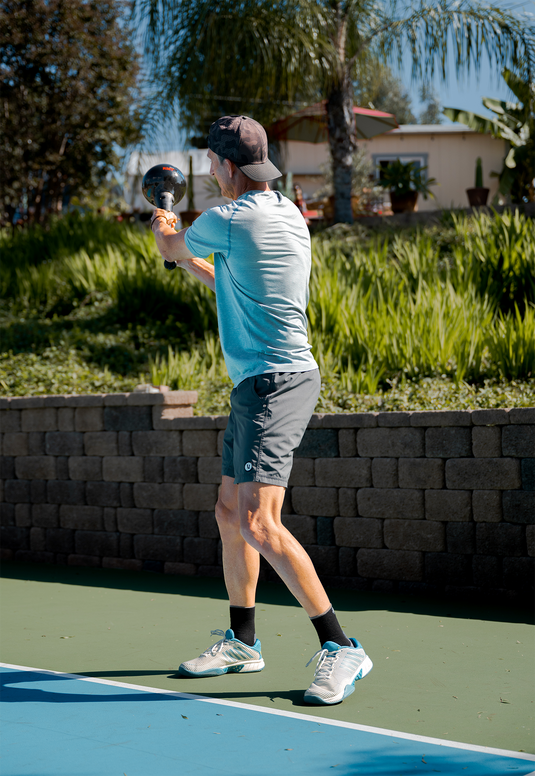 CORE & TRUNK
The RMT® Club offers core training like no other product, from individual exercises to complex movements that translate directly to your swing.
SHOULDER & ARMS
The RMT® Club bullet-proofs your shoulders while also strengthening your arms, forearms, and grip so you can hit longer and stronger.
FULL-BODY CONDITIONING
Get one of the best, most integrated workouts with the RMT® Club. Heart-pounding routines and movements with purpose! Strength, speed, mobility, agility and more!